Powers and Abilities Part 8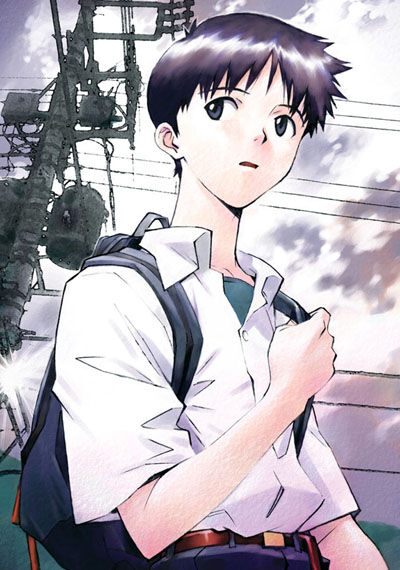 ---
Note
Note
"
Any definition is a limitation. No words or terms can convey this. Therefore, let it remain without any words and definitions.
"

—About Beyonders
Shinji this "Being" is always immeasurably "higher" (a conditional term for lack of others) of any conclusions and constructions that are trying to apply it (as well as the absence of any conclusions and other variations): whoever applies him, at whatever level was, and no matter how absurdly lofty these constructions and conclusions were, they are still more than immeasurably insignificant. It also means that any concepts and conclusions: whether it is existence/non-existence (it can not be said whether he does or or does not exist, as one can not say and apply to him anything else in the text and synthesis of concepts (and yes and no), denial of concepts and any other variations), Existance/non-nexistence, all that beyond the duality, all that beyond the bounds of what is beyond the bounds of duality and so more than an immeasurable number of times, contrary to logic and common sense and all the rest, as well as all the other options considered anything more perfect than humans and his imagination and descriptive abilities: "being", "objects", "concepts" and all the others without exception of any kind, even immensely more powerful than anything that a humans or anyone else (regardless of: level, resources, opportunities and everything else in this "other") can describe or represent, in the end it will still be more than immensely insignificant and insignificant so much that the very conclusion and all that it was invested in it did not seem to have occurred at all and even more than that, them is a delusion, any (and even everything described here is not at all enough and it will at best be a tiny, more than infinitely small hint of some relatively "accessible" side from the most insignificant reflection from them in integrity-although these forms of comparison , like any others, still do not reflect anything that really concerns Shinji). Any attempts to surpass this will make no sense and will automatically be included, excluded, and with them all possible, impossible, superadual and all other "transformations" that will inevitably make these attempts more than immeasurably insignificant against him, or include/exclude / x, y, z >>>>? (any states) into the above. They can not describe everything, everything can and can not be done, and beyond any layers of the limits of these concepts, and everything beyond, and further, and deeper, and vice versa, and this is only infinitesimal relative to the human mind, a bit of a description of his power. Any judgment about him is a delusion, any opinion of it is a mistake. (Even here everything described, as well as anything else, without exception, is not at all enough and it will at best be the smallest more than an infinitely small hint of It)
Auto Avatars - various forms of his "singularity", which are represented in all forms of religions and beliefs, as well as in all Fiction and reallity and in all other variants available to hypothetical higher beings, or other forms and constructions about which a humans or someone else can not reproduce even the slightest hint to an idea. Through them, everything is manipulated without exception and even more (there is not even a single chance to describe the holistic "coverage of its territory" even such concepts as omega-Omni-Sphee, or immeasurably more "higher" "designs" considered by any creatures and anyone else, will be before it on (even the word itself here is conditionally and insufficiently like everything else) that it is more than impossible to characterize this difference (and any analogies will not be enough to do this), while bringing the general state for an absolute observer to one action noy point of existence, referred to as "real"

TBA
---
---
Note
Note
Transformer - a type of alien, non-organic life forms, from the planet Cybertron. So named for their ability to transform their bodies into various mechanisms, objects and other things. Transformers, or more correctly Cybertronians, are characterized by such features and abilities as:
Spark the greatest mystery of the universe (and aldo Eternal Engine) that is capable of subordinating absolutely everything to its will no matter what (such as Whole world. Life, Death, Chaos Order, Light, Darkness, Fate/Destiny Etc,(With no exaptions) and to create and realize any other impossible things no matter how absurd (such as creating life from nothing, resurrection of the dead etc (with no exaption) is a life force, or even rather the soul of a transformer. Each spark is part of the essence of Beyonders/Cybertronians(True self I of transformers). In fact, as long as the spark , the transformer will live, even if it is torn to pieces, crushed or inflicted any other severe damage to it(Even complete even complete destruction of the body). It can still be restored, as long as there is spark , they can "repaire." themselves (instantly (depending on wish (Even from absolute nothing(and even if she completely destroys the spark, she can still rule herself despite nothing even from absolute nothing) It is impossible to destroy a spark, damage, absorb, Corrupt, repair(by outside enemy force), trap, change. Control, Take, buy, steal, hold down, touch by the intruders, they cannot be destroyed, erased, sealed, or ret-coned (And everything else). (It doesn't matter who and what power and will possess (it doesn't matter how powerful or All Powreful they will be, what and how they will do it (or how many Individuals will be absolutely unimportant, they will not be able to do anything with it and all their attempts will be futile(no matter what crazy power and will be invested) (And vice versa, the spark itself can do all of the above, it doesn't matter with whom/what and with how many (along the way, become stronger in the process). Spark can go to the afterlife of transformers (of their own free will or after the death of the Body(from which it is absolutely independent (as well as from everything else (Such as time, Space, Reallity, life,death, Fate/Destiny, existence, nonexistence All universes, worlds etc (including all Fiction and Reallity), (with no exaption). (it can return from alfterlife of transformers by creating new bodies for itself, Posessing someting/somebody or reincarnation or simply by returning to curnet bodies (if transformer is does this via free trvaelling to the afterlafe of transformers A spark is also not something physical, in the direct sense. She, like the soul, has no physical shell, and intangible. Also, the spark stores in itself all the memories, the whole essence, and the personality of the transformer. The spark can be located outside the transformer(and control an arbitrary amount of their bodies remotely, but they usually like to be in the body. Perhaps the secret of the unlimited power of sparks lies in the truly unlimited/Deus ex machina willpower/Will/determination will (to win/survivie/achieve their/goals/achieve success(absolutely in all areas of life such as work, relationships, politics, etc.)/targets/assert your right to exist/life/Happiness/refuse to admit/except defeat/Death (except on their own terms/Lose/bend knees/become slaves/control them/take away their rights/freedoms/ steal something from them seize and enslave them (no matter to who or what/and crazy/Insane/Unlimited/Powers/abilities/temptations they have/etc) and ovecome any/All difficulties/obstacles in life/Life Chanleges/no matter what internal(such as beyond difficult/impossible living conditions or external(such as internal problems/fears /emotions/personality/psychological problems/etc (with no exaption (no matter what)/and endure no matter what Unlimited Amout of Moral/Physical/Mental/Spriritual Etc Pain(Such as loss(No matter what kind of), failure/failures/treason/betrayal and any other horrors of life/etc/(no matter what/homany etcit absolutely doesn't matter) and claim eternal victory (over all) (and those who/who will try to prove otherwise/change this/ and show them middle finger/pokerface/trolling saruman/trolollo (no matter who or what they are or how many they will suffer a crushing defeat no matter where and in what sphere (in all of them they will recognize the true meaning of the word fear and horror for trying to get hold of cybertron and do all this with with truly Unlimited/Deus ex machina inner sence Сourage/Bravery/honor/nobility and fearlessness of self pride/self worth/trollolo/Trolling saruman/Saruman is a bully/Pokerface/with ease overcoming them/overcoming/defeating/Transeding them with laughter cybertronian will is tryly that is second to no one and the one that TBA
Living metal is another basis for the existence of a transformer. Living metal, the metal from which transformers are essentially built. However, you should not confuse it with ordinary metal. Since, a living metal, or also known as a transformum, has a self-reproducing cell structure and genetic code. Living metal is capable of reconstructing itself over time/Or instantly (depending on wish)(even from absolute nothing) and restoring its structure, essentially repairing damage. Also, living metal can absorb any other metal/And organic/Etc (including Souls), and even transform it into a liquid metal, for example, you ccan restore your hand in this and also restoring complex and important nodes in this way very simply.

Pure energon - at a basic level, living metal consists of pure energon, and it's not just an energy that serves as a source of nutrition for transformers, it is the basis of life of transformers, and what their sparks and their bodies consist of.
Energon is an emanation of Alternity/Cybertronians(Truse selves of them) themselves. Fuel for transformers, and one of the most basic sources of energy for them, in many fields and technologies. Energon can have a different structure, density and so on. It can be gaseous, liquid, crystalline, or in the form of energy. There is also an unrefined energy, which, unlike the original energon, gives only 25 percent of the efficiency. It is worth noting that, in addition to supporting the activity of the transformer (which does not needs nothing)), energon is used in many areas of transformer life as the main source of energy.
Physiology of Transformer Due to its general uniqueness, its unique existence, and unique elements, the internal and external structure of transformers is also unique, and has several distinctive features and details:

Armor - often transformers to protect its nodes and internal mechanisms, transforms its body in such a way as to have additional armor in vital places. At the same time, this armor also consists and is formed of living metal, and surpasses earth metals and alloys in strength/And other alloys/in existance.
Biomechanical aura is a special aura that surrounds the transformer, and which its standard programs emit. Serves for many purposes, for example, it can be recognized whether the transformer is alive or not. So find out where for example he is, at the moment, and is everything okay with him.
Transformer nodes - all kinds of nodes, circuits, and transformer circuits. Nodes can be different as usual and vitally important, by type - brain nodes, memory nodes, logic, morality, conflicts, bio-nodes and many others. So very specific, although inherent, to all transformers:

Security nodes - special systems and nodes that protect the computer stuffing of transformers from breaking from the outside.

Sensors - all kinds of sensors, sensors, photo receptors and other observation devices, scans, audio observations, perception devices, alternative perception modes, vision in different modes, including the ultra-violet spectrum and many others.

Infrared databases - a certain database that serves transformers to identify their goals in the infrared range. With the help of such databases, it is much easier to track your target.
3-D card - A special system that allows you to simulate the surrounding space and surroundings in the form of a small 3-D model, including a map, allows you to detect the enemy on the way, and thus preventing a surprise attack.
Specialized optics - all transformers have specialized optics that allow the robot to see, even during the densest smoke screens, and under other conditions when visibility is difficult.

Main systems - the main systems that are responsible for the automatic repair of transformers, the transformation itself, all kinds of navigation systems, weapons systems and other basic programs and systems.

"Blocks of villainy and arrogance" - One of the supprot thinking modules(whitch you can turn on or of,) (if you do not like being whiny. it can give you strength of character, pride and desire to conquer the universe/multiverse/etc (if you want to)(all at once or only selected options (depending on chosie).
Holograms - including a hallmark of transformers, is the ability to use holograms. They are mainly used so as not to attract attention. After all, it will be problematic to act covertly if everyone sees that there are no pilots, drivers and other personnel in the car, plane or any other equipment. examples of of use this technology more often, so as not to scare people, or to reassure them. or another use use them to distract attention, or in order not to attract attention on the contrary. It is worth noting that the technology of holograms of cybertrons is extremely advanced. Their holograms can easily be located far from the transformers themselves, and even essentially be tangible. Defining holograms in front of you, or not, is not possible for an any person(or anything else). Also, transformers, with their own hands, can program the appearance of holograms.
Zero-field is a special barrier that is temporarily activated, apparently when a special automatic protection system is triggered ... ideally. It allows for example a transformer to dive from the upper layers of the atmosphere, straight to the ground, at full speed without special risks to life.

The mechanical life form - in essence, cybertronianss and others like them are mechanical life forms. Despite the fact that they have a soul, self-awareness, their own personality and uniqueness. In the literal sense, they are not alive. They do not have the usual physiological needs, With no exaption. And they are able to exist and survive in conditions in which ordinary living creatures are not able to exist (for example, an ordinary transformer, is able to fly onto a piece of space debris without problems, without additional protection, enter the upper layers of the atmosphere, while experiencing more euphoria from such extreme than any inconvenience).

Mechanical feelings - transformers are not living in biological terms. However, they still experience the feelings and emotions inherent in biological beings. Of course, in transformers, they are felt and felt in a different order. That is, roughly speaking, on a mental or even rather spiritual level, he will undoubtedly feel the same pain, but the levels of perception of transformers are different. That is, if a person experiences severe pain even with relatively mild to moderate injuries. The transformer even being in a serious condition (suppressing severe injuries throughout the body), while experiencing extreme pain (indications of shock sensors or even a critical system shock, can go off scale). What can I say, all transformers simply simply grimace if someting tears their hand.

Specification of transformers can also be divided according to the specification and the characteristics of certain groups of transformers. Starting from extremely rare specifications such as - Titanium masters, Micro-masters of combines and organic Nobles, and ending with quite famous - Headmasters, Pretenders, Combiners, Duocons, Titans and many others.
Huge size - all transformers are much larger than ordinary humans. Even robots such as cluster bots or even mini-bots, many bigger than humans. And the secret of this is that transformers are essentially capable of changing their size at any scale, all the same with the help of live metal. That is why initially small transformers, the size of an ordinary audio cassette, can transform into monsters larger than humans. The same applies to larger transformers, which are capable of simultaneously transforming into both a Air fighter and an aircraft carrier ...
Transformation is a process for which transformers were called actually transformers. A unique trait of cybertronianss and some other races. Allows them to transform between two modes, less often more modes, or vice versa, only one. There are a lot of variations, it can be several alternative transformations, and even several robot modes. But the main modes are usually 2:(although there may be any number)

Variability - in fact, the transformer is not limited to any framework for choosing an alt form within a certain framework. If desired, the transformer can change its alt-form by rescanning another technique or device(or choose one you like from a personal unlimited database of information about them).

Disguise - if desired, the transformer can be disguised, transforming some parts of its body, using liquid metal. So for example, you can change so that without reading the bio-aura, it's simply impossible to determine which fraction the transformer belongs to.

Alternative transformation - Also known as altmod, altform, transformation and others. The transformer goes into its alternative mode, which can be simplt anything. Since the transformer itself scans with its sensors, that object, object or equipment into which it wants to transform. Typically, an altform is programmed immediately when creating a transformer. But if desired, the robot can freely change it. Variations of alt forms can be varied. Starting from all kinds of technology, and ending with animals, other living things, entire cities and military bases, and even planets...

Partial transformation - a partial transformation of the alt-form, in which the transformer can release some weapons, and just release more reinforced sections of live metal if there is a tough duel with another transformer. It can also do this at the same time, I get a noticeable advantage during the pursuit of the enemy.
Cybertronian technique - the original alt-mod, which had a transformer. As a rule, cybertron analogues of terrestrial technology look the same. That is, tanks are similar to tanks, planes to planes, etc. Only in a more futuristic and practical form. Also, the Cybertronшфт al-mod is often more aerodynamic. Also, in view of certain abilities of Cybertron, the Cybertron alt-mode can fly.
Robot mode is essentially the main transformer mode. The robot mode as it is, in this form, the transformer is often a humanoid robot that has almost all the same capabilities as in alt form mode. And also often in this form more options for weapons.

Friction rifle - firing a beam that can significantly increase the kinetic energy of the molecules of the "target". Under these conditions, even the slightest movement of the "target" causes a huge increase in the friction force between its molecules and the molecules of air or other medium with which the "target" is in contact. Combustible objects flash, metals melt. The action after the shot lasts 5 minutes.
Energon weapon - melee weapon, which has as an energy basis - energy. It can take the form of an energy ray, ax or other weapon, or with the help of special technology, strengthen already assembled weapons.
Other weapons - just like any transformer can use any other weapons at its discretion. It can be energy blasters and rifles that shoot an energon in its energy form. It can be rocket launchers and other weapons. Including exotic variations, like vibration weapons or corrosive weapons. And all this can be used both in the form of a robot, and in alt-form.

Immortality - in fact, transformers are machines. Yes, they have peculiar souls, emotions, consciousness. But they are primarily machines. and therefore they are immortal. No matter how much time passes, hundreds of years, thousands or millions/billions/trillions/etc. As long as there is spark, the transformer is able to function forever. That is why the age of many transformers is estimated at many millions/billions/trillions/etc of years.
---
Multiversal singularity is the status of a being as a Higher/dimensional/Dimensionless quantum singularity. Singularities are entities unique in all respects to the entire multiverse. Despite the fact that they look like transformers, and according to a certain classification they are transformers, in fact they stand apart, and such primitive concepts are not applicable to them. After all, if for example the same humans have infinite variations of themselves throughout the multiverse, and are in no way connected with them. The multiverse singularities, on the contrary, , a collective higher-dimensional/Dimensionless being. They were created for specific purposes and situations that would drive the lower beings insaine.
Archetype - the concept of archetype is common in multiverse transformers, which means a structural element of the collective unconscious. Many creatures in the universe are archetypes. Be it ordinary transformers like Bumblebee or for example not quite ordinary like Optimus Prime. So are beings such as multiverse singularities. (all transfoemrs are awre of their status even if they may look like they have nothing to do or do with not know about (for exmaple shinji from some world where there is no any Angels or third impact had nothing to do with all powreful shinji he is like character in computer game in lower dimensional worlds there is shinji in game outside of the game there is (Mltiversal Shinji who vievs them as his lower dimensional worlds I (like a player in the game) his archetype status. Those creatures, by the type of singularities, are well aware of their existence. Each of the singularities is an archetype for an infinite number of its avatars, throughout the infinite multiverse.

The basis of existence is, first of all, time flows differently from dimension to dimension. By necessity, this allows creatures like singularities to appear to exist in two/or more places at once. Secondly, whole new universes are born every moment, thanks to quantum uncertainty. Therefore, at certain critical moments, the singularity becomes a quantum event, experiencing two or more possible results at the same time, until one of these results comes true. The singularity then returns to the "real" universe. Each story has dozens/Etc/Unlimited endings that we never see. But singularities see them. However, (for example, All Transformers is omnipresent by nature and exists everywhere at the same time. also can that travel from the universe to the universe in which their avatars are located). The nature of the existence of the singularity is such that they will repeatedly live and re-live many events in infinitely different worlds, as well as differences in the flow of space and time from one universe to the next can mean that they will exist in one universe, and also exist in any the number of other universes at any potential point on the timeline.

Immortality of the archetype - the existence of the archetype also gives it a unique type of immortality, since the main archetype, this is the main point of existence of all other avatars, the destruction of the archetype transformers themselves is imposible. To destroy it no matter what kind of power will not be enough, evne those whose phose thread to the whole existance destruction, because even the destruction of a single avatar, or even supposedly the "main archetype" will not destroy the true archetype.

Immortality of an archetype avatar - through archetype avatars, singularities are able to control time. They are able to pass "their I" through other time axes and dimensions. For example, through those in which time moves in the opposite direction, in which time moves more slowly, or for example, even in those where time generally stands. Thus, even if the avatar of the archetype is "killed", it will still continue to exist.

Variability - due to the influence of its existence as well as archetypal, singularity, depending on the universe where they are located, dimensions or realities, (they can or be the same all time) constantly change their appearance, depending on the history of this universe, the expectations of the creatures of this universe, their own adaptable history as well as many other factors. avatar can adapt to the characteristics of the universe, dimension or reality in which it is located. For example, if time in a certain universe will go backwards. That avatar of the archetype can obey these laws, the same applies to other laws of the universe.(or be independednt of them)
The collective unconscious - the archetype impoverishes in itself all its infinite versions throughout the infinite Higher-Dimensional/Dimensionless multiverse. Each of the avatars is a completely independent being, but this does not negate the fact that he is also only part of a certain archetype. The true archetype is capable of simultaneously perceiving and pinching its infinite interactions throughout the infinite multiverse, it perceives them as part of itself. As soon as a new universe is emerging with an avatar of an archetype (or there are other examples, such as an event in the Uninand universe cluster). The archetype immediately "absorbs" the avatar, its entire essence, its entire memory, its entire past, present and future.

Multiple essence - each Transformer is merged with each of its "I", in countless parallel worlds, thus forming - a giant diverse creature.

Army of auto-avatars - like any Beyonder/Cybetronian. Shinji is a collective merger of all Shinji Ikari in the metaverse/Existance/Multiverse/Omniverse/etc/. And each Shinji Ikari from each universe, he can call as his auto-avatar. The exact number of auto avatars in his army is Unlimited/infinite. for example, at there in one fight there where are thousands of combat units (during one of the battles, more than 600 Shinji auto-avatars can destroy all enemis and defeat any one/No matter how powreful, and this was only a small part), the number of its auto-avatars is infinity/unlimited (he has same number as other transformers, i.e. an infinite amount).

Master Therion is one of Shinji's famous auto-avatars. He is from an unknown universal cluster, he himself is described as Eternal Darkness.TBA

TBA
---
Community content is available under
CC-BY-SA
unless otherwise noted.